Appraisal–Estimation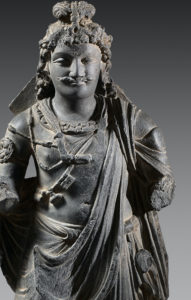 We are at your disposal to appraise and estimate your pieces in complete confidentiality.
You can send us your photos at the following email address: montmeatartdasie@gmail.com and by phone at: +33 6 17 61 21 60
We provide simple, oral advice free of charge. We also produce detailed expertises that require research. A certificate of authenticity accompanied by photos and comparative references can then be issued on request.
In order to insure your works of art, we draw up a complete and estimated inventory of your collections.
Within the framework of inheritance, we evaluate your property in order to facilitate the sharing.
Sale
We organize the sale of your objects according to the most appropriate modalities:
Depending on the type of object you wish to sell, our knowledge of the market for more than 20 years, as well as our network of correspondents abroad, enables us to advise you on the best option to sell at the best price. Auction sales or direct sales to international collectors and museums.
The choice of the place of sale is essential: each type of object must be offered where the best buyers can be found.
In order to sell at the best price, it is also important to adopt a strategy to define the best time to sell.